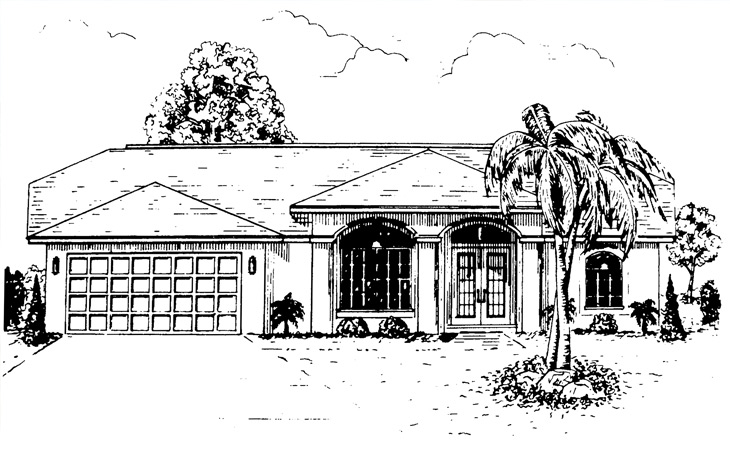 Living Area 1800
Garage 400
Enrty 81
Lanai 205
Total Square Feet 2526
FLOOR PLAN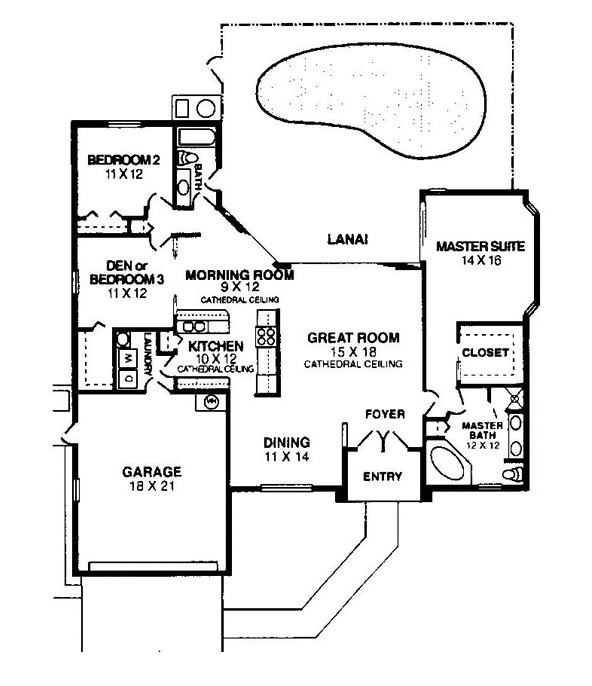 Copyright Home Designs Inc. All Rights Reserved
•A roomy greatroom plan that is versatile as well as comfortable. Featuring a den/3rd bedroom with dual pocket doors that open to the cozy morning room off the kitchen. This room can double as a guest room or in-home office/computer room.

•The well appointed kitchen has a pantry, snack bar and the choice of a built-in desk area or cabinetry along the garage wall.

•Cathedral ceilings throughout most of this home together with an 8' high sliding glass door that pockets open 12 feet wide to the lanai (or optional pool area) give this home a fantastic open feeling.

•The master bath has all the luxuries of today's modern living, such as a marble soaking tub and a full size shower, along with a double vanity and a linen closet. The large walk-in closet has plenty of shelf space and additional storage space above.

•Double entry doors, raised entry, pocket sliding glass doors, walk-in closets, and easily customizable rooms make this plan a very popular one.